Conventions and Conferences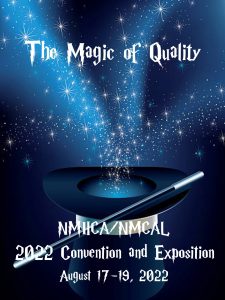 NMHCA/NMCAL has cut off advanced registration. You may still register on-site, but banquet seating will be on a space available basis. Due to Covid supply chain delays, we had to guarantee numbers last week and we have exceeded that number already.
You may send a 'pre-registration' email to talter@nmhca.org with attendees' Names and titles, emails, and meal choices, reg or vegan.
We will try to get everyone registered and badges printed before the registration desk opens at 10, but we can't guarantee they will be ready.
The hotel deadline is August 3, 2022
Thank you to our Silver Sponsors
The 2022 Convention and Exposition will be held August 17-19, 2022,
The Expo will be August 17-18.
Download Floor Plan Here (Updated 7/13/22)- Returning Vendors have the right of first refusal on their usual booth if registration is completed by May 31.
The hotel deadline is August 3, 2022