Coronavirus Disease 2019 (COVID-19)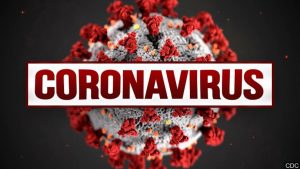 On March 11, 2020, Governor Lujan-Grisham announced 3 cases of COVID-19 have been identified in New Mexico, one in Bernalillo County and 2 in Socorro County. All three people had recently traveled to other areas where COVID-19 is prevalent.
As NMHCA continues to closely monitor the COVID-19 situation in New Mexico, the Association has decided to close its Albuquerque office beginning Saturday, March 21 until further notice.
For staff email addresses and phone numbers, please visit the about us page here.
NMHCA/NMCAL would like to remind facilities to take the time to update your contact lists for family members. Communication is extremely important during this time.
New Mexico Department of Health Downloads
The NM Division of Health Improvement Guidance. 
For Assisted Living
In an effort to ensure the safety and well-being of New Mexico's assisted living residents and families, the Department of Health has deployed its health care survey team to conduct onsite visits of the 269 licensed assisted living facilities statewide.
State survey staff will focus on providing CDC infection control guidance, written visitor protocols, and address staff, family, and resident questions or concerns.
For Skilled Nursing Facilities 
Per CMS guidance, DHI has prioritized infection-control issues as " IJ" priority assignment in nursing homes.  They will deploy survey staff within 2 days of a report of issues surrounding infection outbreak or infection control noncompliance.  They are continuing all nursing home survey work as outlined in SOM and will meet all survey workload intervals.
They will continue with typical survey work as outlined in SOM and will meet all survey workload intervals.
The NMHCA/NMCAL Webinar presented by the NMDOH, Department of Epidemiology on March 10, 2020, can be viewed here. The slides are available for download here.
The AHCA/NCAL webinar presented by officials from the Centers for Disease Control and Prevention on March 3 was recorded. You can access the recording here.
The CDC Webinar regarding COVID-19 presented on March 5 was recorded. You can access the recording and slides here.
New Mexico Department of Health Information
Report possible COVID-19 --call 505- 837-0006. An epidemiologist will work with you to get the specimen collected. That will be sent for testing, and you will be notified as soon as the results come back. There is no cost for the test through the state scientific lab.
You also need to report any cases to the NM Division of Health Improvement at (800) 752-8649, or by fax at (888) 576-0012, or by email,  incident.management@state.nm.us. You may also complete online at http://dhi.health.state.nm.us.
Legal Considerations for Senior Care and Living Providers in Light of COVID-19
With news that a nursing facility in Kirkland, Washington has multiple confirmed cases of COVID-19, legal compliance is likely at the top of senior care and living providers' minds. Having a plan in place to mitigate risk and ensuring compliance with rules and regulations is important during situations like this. Click here for guidance covering legal and regulatory considerations during the COVID-19 outbreak.
Many thanks to the professional team at Lane Powell and the Washington Health Care Association for this information.